About Us.
ARKit is a design and build group specialising in high quality, customised prefabricated building solutions.
As an architect led practice, ARKit collaborates with its clients to develop sustainable, hand crafted prefabricated buildings for a variety of residential and commercial applications.
ARKit offers the most comprehensive range of integrated consultancy and construction services available for prefabrication. We design and build our projects locally for delivery throughout Australia and overseas.
ARKit team
As an architect led practice, a focus on design is central to everything we do.
We carefully assess and individually approach the design process for each project. We collaborate with our clients to discover their requirements, analyse the site and develop an optimum design response to the project. Our prefabricated building systems have been developed to allow us to explore endless design possibilities in the delivery of both residential and commercial projects.
We value innovation and enjoy working with clients to explore prefabricated applications for a variety of building types. From our Melbourne based design studio, our in-house design and build team works closely with our clients to individually design and deliver high quality, prefabricated projects. ARKit's team comprises highly skilled design and building professionals. Key team members include:
Craig is an architect and registered builder with twenty five years' experience in the design and delivery of residential, commercial and government projects in Australia and overseas. A keen interest in progressing architectural thinking to include the assembly and construction methodology of buildings resulted in the establishment of ARKit as a prefabricated design build company. Craig is the director of ARKit and was a founding board member of PrefabAUS.
Clare is a studio manager. Her role incorporates the smooth running of the ARKit Design Studio, human resources and marketing. She manages new enquiries, guiding clients at the start of their ARKit experience. Clare has a background in client-facing roles across various industries, and is fascinated with the process of ideas coming to life.
Sascha is ARKit's Productions Manager and is a highly experienced master carpenter, with his apprenticeship and training completed in Germany - renowned for their world class system of practice. He is also a certified Passivhaus carpenter, having completed many projects internationally and locally. 
Andrew is a Victorian and South Australian registered architect who has been with ARKit since 2018. His focus is on bespoke residential projects, and he heads the residential enquiries team. His design interest lies with practical prefab solutions that are deeply site responsive and bring delight. He also has extensive experience in master planning and designing for disability.
Architect, Senior Associate
Chris is an experienced site manager for residential and commercial projects. His skills and attention to detail come from 10 years of experience working in the construction industry. He establishes a good rapport with clients, and always rises to the challenge of delivering high-quality architectural homes on time and budget. Before joining ARKit, Chris led a carpentry business focused on renovations and extensions.
Miyan is Head of Systems and Operations. His passion lies in the development of Design for Manufacture and Assembly principles, which aim to integrate architectural design with manufacturing processes to offer significant social and environmental solutions. Prior to ARKit, Miyan was an architect, successfully delivering public projects. Additionally, he gained valuable experience by leading a manufacturing business abroad, where he oversaw the production and delivery of high-quality products on a global scale.
Head of Systems and Operations
Ashley is a project manager for residential and commercial projects. She is detail-oriented with a background in engineering and contract administration. With a Master's degree in Civil Engineering and over 4 years of experience in the industry, she has developed a solid understanding of project planning, execution and control. She is passionate about the construction industry and is committed to contributing to the success of every project she works on.
Aiman is an architect with professional skills in numerous design and delivery phases in diverse building typologies and complexity. He has contributed to several high-profile and award-winning projects in Australia and overseas. His role recently was delivering design packages that entail prefabricated methodology for Victoria's public building projects. He advocates and advises on socially responsible design with a focus on community benefits.
Justin is a proficient Project Analyst with a proven track record of construction management experience. His role entails overseeing the administration of construction projects, the contract management of trades and their scope of works, contract cost adjustments and executing the project program. He has a strong passion for delivering projects within budget and meeting allocated timelines, always striving to provide excellent customer service to the highest standard.
Haben is a BIM manager and highly motivated documenter with over 5 years of experience in both the architecture and construction industries. His experience includes both Architectural and Structural documentation on projects for commercial, residential, and educational buildings, specializing in Prefabrication. He has the ability to quickly model concepts for both visualisation and documentation purposes using advanced building information modelling technology (BIM).
Tiffini is a graduate of architecture with wide project experience. Her key roles at ARKit are as architectural designer and documenter and marketing lead. She strives to bring strong environmental and social sustainability to prefab buildings, to improve and maintain the quality of the everyday for the community.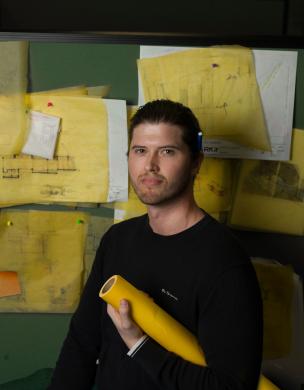 Grant is a graduate of architecture who focuses on the design and development of residential projects. His role includes design, planning and documentation. He is interested in sustainably driven architecture that prioritizes health and wellbeing, from the unique arrangement of spaces to reflect the needs of its occupants, to the energy efficient performance of the building. Before ARKit, Grant worked with a small-scale builder that specialized in residential renovations and extensions.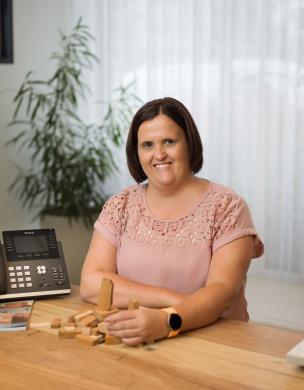 Naomi is an office assistant and receptionist who is our friendly face at the front desk. With a varied history of roles specialising in administration, she has the experience to keep the team and office well organised.
Reception, Administration Assistant
Ali is a senior project manager, working on the design and construction phases of unit developments, Government, residential and commercial projects. Ali has a Bachelor's and Master's degree in Engineering, and a Diploma in Building and Construction. He brings valuable experience from his previous role working for a high-volume builder, and enjoys being involved in projects from concept to completion, allowing him to understand and deliver the project successfully.  
Joe is an experienced senior building manager with extensive valuable experience across residential and commercial construction. Joe is well versed in managing and coordinating the activities of site-based trades and working with the client and contractors to minimise disruption arising from construction activities.
Richard is a site manager with experience in the co-ordination and management of commercial construction. He is interested in sustainable, high-end projects and striving to improve his knowledge and quality in all aspects of offsite construction. Before ARKit, he was working as a lead carpenter on residential and commercial projects throughout South-East Queensland.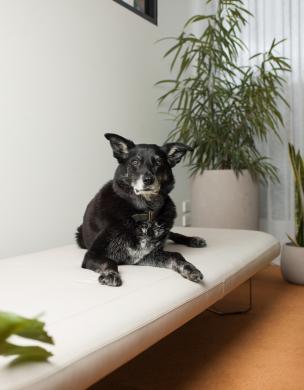 Digit is our second-longest serving employee. At 12 years old, she is still young at heart and will likely greet you upon arrival. 
Brandon is an architectural graduate who produces technical drawings based on designs and development of residential projects. He is interested in structural, functional and material honesty in high-end projects and strives to find a design solution in any form of situation. Before ARKit, he was working as a lead designer and documenter in one of the major custom home builders in Victoria.
Production
Building Systems
Innovation
Production
Our buildings are handcrafted from our Melbourne workshop co-located with ARKit's design studio.
Each project is supervised by our architects, construction and project managers, individually built by our in-house construction team and delivered in close consultation with our design team and the client. Our established workshop combines the best of traditional carpentry techniques with the precision of modern production facilities.
Through this approach we are able to deliver the following benefits, as compared to traditional site based construction:
Faster construction timeframes
Offsite construction occurring in parallel with site based building work
Shorter pre-construction period
Earlier approvals applications
Better build quality
Better build quality
Higher construction tolerances
Factory controlled, secure, weather protected environment
Architect designed and supervised construction
Fully customised buildings
Greater project value
Time, cost and quality control
Superior environmental outcomes
High quality construction
Building-Systems
As architects as well as builders we are committed to challenging the perceived design limitations associated with prefabricated construction.
Through our range of prefabricated building systems we are able to explore endless design options and tailor the building system to suit the design, rather than the other way around.
Modular Building System
With modular building we construct modules in our workshop to a stage that is as complete as possible. This includes installation of cabinetry, fittings, fixtures, floor and wall finishes and even furnishings if desired. Larger buildings are designed to seamlessly join together with minimal time on site. This system is suited to new build and addition projects.
Panelised Building System
Prefabricated components combine the time and quality benefits of offsite construction, whilst not constraining the design to transportable, module sizes. Using this system we build wall, floor and roof components as a series of panelised cassettes complete with plumbing, structural framing, insulation and linings. Components are then assembled on site. This system is suited to new build, addition and renovation projects.
Hybrid Building System
By combining both systems we are able to achieve a myriad of design possibilities. This system is suited to new build, addition and renovation projects and combines the benefits of both systems.
Innovation
Innovation is inherent to ARKit's existence.
We value the skills of invention, engineering, design and imagination and apply these to develop new and emerging applications for prefabrication. As a founding member of PrefabAus, the peak industry body for prefabrication in Australia, we recognise private sector research and development as key drivers to the advancement of the local industry.
Through our specialist consultancy services we have provided advice to a range of client organisations and assisted with the development and application of prefabrication technologies.
Examples of our research and development activities include:
Design and development of a new prefabrication construction system specifically intended for remote project applications.
Development of this system has seen us critically assess all aspects of construction logistics to streamline the process to better suit an environment where access to labour, materials and equipment comes at a significant premium.
Eco Studio
With environmental engineering by GHD, ARKit's Eco Studio was Australia's first carbon neutral prefabricated building.
Product development
Product development for our wall panel system centred on the reuse of waste from the milling process to create an integrated structural and architectural cladding system.
First prefabricated educational facility
The first prefabricated educational facility for the Victorian Department of Education and Training to be contracted through a traditional design and construct procurement model. An approach that can positively impact the quality of future modular education buildings throughout Victoria.
2023
2022
2021
2020
2019
2018
2017
2016
2015
2014
2013
2012
2011
2010
FAQs
01
What makes ARKit's approach different?
+
ARKit is a design led practice. We pride ourselves on delivering the high quality architecturally designed residential buildings.
We value and enjoy the collaboration between architect and client that results in new homes and additions that create extra space for families, new places to co-exist and provide a lifestyle change.
Our integrated design and construction service enables us to fully translate design requirements to built form with no surprises. We love prefabrication, timber and all things environmentally friendly. We embrace these values with our clients in all aspects of our services.
We are excited by opportunities to test the boundaries for applications of prefabricated design and construction. Through innovation we seek to contribute to the development of industry and locally based manufacturing.
02
What is modular construction?
+
Modular, volumetric, unitised and pods are all prefab terminologies referring to buildings constructed offsite. In ARKit's case this means that we build modules in our workshop to a stage that is as complete as possible. This includes installation of all cabinetry, fittings, fixtures, floor and wall finishes and even furnishings if desired. Larger buildings are designed to ensure that they seamlessly join together with minimal onsite time to complete to complete the project.
03
What is panelised construction?
+
Panelised construction consists of smaller manageable elements that arrive to site ready for assembly. This construction methodology is often used for projects with site access constraints or for designs that do not suit a modular approach. We deliver floor, wall and roof panels that are as complete as possible for expedient onsite assembly.
04
Are all of ARKit's projects fully custom designed?
+
Yes. ARKit is an architectural practice. For each of our projects we provide a full architectural design service. This means we work with you from the initial brief stage through to completion of construction to ensure design requirements are fully translated to the built form.
05
Are there design limitations associated with prefabrication?
+
No. ARKit offers two building systems, panelised and modular construction. Our panelised building system can accommodate any design and is best suited for sites with access constraints or where the desired design cannot be accommodated by our modular buidling system. Our modular building system is generally more cost effective and involves less time on site. With this system we design buildings in a series of transportable sized modules.
06
How long will it take to design my project?
+
Each project is unique and therefore the amount of time to collaborate with our clients to reach the optimum design outcome can vary. As a guide we suggest that working toward a preferred concept design may take between three and four weeks.
07
What authority approvals will be required for my project?
+
ARKit designs and builds throughout Australia and overseas. The approval requirements for your site will be subject to local authority requirements. As a first step in the design process we will establish the specific requirements applicable to your property. Through the design process we will manage the approval process on your behalf.
08
What is meant by handcrafted?
+
Each of our buildings is individually hand built in our Melbourne workshop using traditional carpentry methods, modern production facilities and high quality standard residential construction materials. Through this approach we are able to achieve higher tolerances and construction quality than traditional site based building. We do not use steel studs or insulated panels or other materials and/or construction methods generally associated with relocatable or portable buildings.
09
Do ARKit's buildings satisfy all regulatory requirements applicable to conventionally built projects?
+
Yes. ARKit buildings are built to all codes and regulations applicable to standard residential construction. Our buildings are designed and built to fully comply with the National Construction Code (NCC), relevant bushfire regulations, cyclone building codes, and to exceed the environmental performance requirements of the Nationwide House Energy Rating Scheme (NatHERS).
10
Does ARKit manage all aspects of construction?
+
Yes. ARKit is a building company. We comprehensively manage and deliver all aspects of construction required for the completion of your project.
11
How long will it take to build my project?
+
Our projects are custom designed and therefore build times vary. As an example a new three bedroom house constructed using our modular system may take 10 - 14 weeks in the factory and 2 - 4 weeks on site to complete.
12
What are the environmental credentials of ARKit's projects?
+
ARKit offers a highly considered response to the built environment. Our building system has been developed to surpass the performance of traditional construction. For each building we carefully address; embodied energy – through the selection of natural materials, operation energy – through efficient design and an understanding of the local conditions, thermal performance – by providing insulation that exceeds the requirements of the National Construction Code (NCC) and through the construction process – by reducing waste and noise pollution.
13
What are the specific design features of ARKit's buildings?
+
As architects our primary focus is the architectural response. We enjoy embarking on an individual design process for each project whilst getting to know our clients. The design features inherent to each of ARKit's projects include high quality finishes and construction detailing and a design response that provides the optimum outcome to meet our client's individual needs.
Testimonials
"...the garden is growing nicely and the utility bills are much lower than when we lived in the terrace in Carlton North. The double-glazed windows frame some lovely views of the trees that are growing up in our neighbours yards and let in heaps of natural light (we couldn't go back to living in a damp, dark terrace!)"
Little City
Residential: New Builds Residential
"You ARKit guys were and are amazing. We know the work isn't finished yet, but the houses are more beautiful than we imagined. It blew me away to see so precisely, but somehow better, in real life what we have only been able to visualise for so very long. We were also so impressed by how smoothly and professionally the whole weekend went – every man on that site was calm, skilled, constantly attentive and friendly. And Joe, your talent for smiling and just graciously getting stuff done in the middle of what must have been significant pressure is formidable." - Client
Glen Iris Garden Homes
Residential: New Builds Residential
"…Vision, passion and utility - 3 things you don't normally see in a school design but ARKit have managed to entwine and capture all these attributes at the Beaumaris North Primary School."
– Judges comments, Sustainability Awards 2019
Beaumaris North Primary School
Education Award Winning Commercial
"A good experience with Craig, Ben and the team at ARKit, I have recommended them internally to other projects and our finished Sales Office continues to be a talking point for Stockland executive both in VIC and our head office in Sydney."
Stockland Minta Farm
Display Suites Commercial
"…I have felt at every step of this project that you were listening to what we had to say and keen to deliver the absolute best facility that you could. We are incredibly proud of our kinder and you have played a key role in that. It is a beautiful natural building and I am confident that it will grow with our children."
"…I am very proud of the new building and pass on my thanks to the Team!"
Phoenix College Early Learning Centre
Education Passive House Commercial Award Winning
"The successful tenderer, ARKit, stood apart from the crowd, offering strong architectural design and quality construction techniques and materials, as well as being aligned with our sustainability principles."
"The Silvan office is the highlight of the structural upgrades undertaken through the Minor Capital process, and there have been many notable successes"
Melbourne Water Silvan Office
Office Award Winning
"And I'd like to take this opportunity to thank Craig and his team for producing a beautifully constructed building. It was a collaborative effort from all involved and personally one of the most enjoyable projects I've been involved in, which I know is echoed by our wider team."
— Matthew Hutton, Grimshaw
The Peak
Residential: New Builds Residential